Welcome to BUDDY BUDDY, the home of Belgium's first premium, organic, and natural nut butters. Next to making our own nut butters, we also proudly use them in the signature drinks and pastries we serve at our cafés.
We lovingly craft the finest specialty nut butters in our atelier in Brussels. 
shop all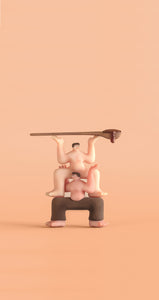 We began experimenting with making our own nut butters at home. We started sharing them with our buddies, and that's how BUDDY BUDDY started.
Read our story
At BUDDY BUDDY, every buddy is welcome. We are independent, inclusive, value-driven, and committed to our community.
We are open everyday to serve specialty coffee and signature nutty drinks.
Our ever-changing menu celebrates the versatility of our organic handcrafted nut butters.