Your team of buddies
We are real people, not a corporation or investment group. That means we make mistakes, are a bit too obsessed with attention to details, and end up working 7 days a week! But we love what we do and enjoy growing and learning together as family of buddies. What we lack in pedigree university qualifications, we make up in passion, creativity, and dedication. We are proud of what we've achieved in the past few years and are excited to spread our spreads to new heights!
Matt
The OG Buddy in charge of Vision, Leadership, and Strategy.
Julien
The OG Buddy in charge of Operations and Business Excellence.
Veronika
Keeps us real and comes up with great initiatives and ways to give back in the frame of our corporate social responsibility.
Vanessa
Makes sure our atelier produces the best nut butters you've ever tasted.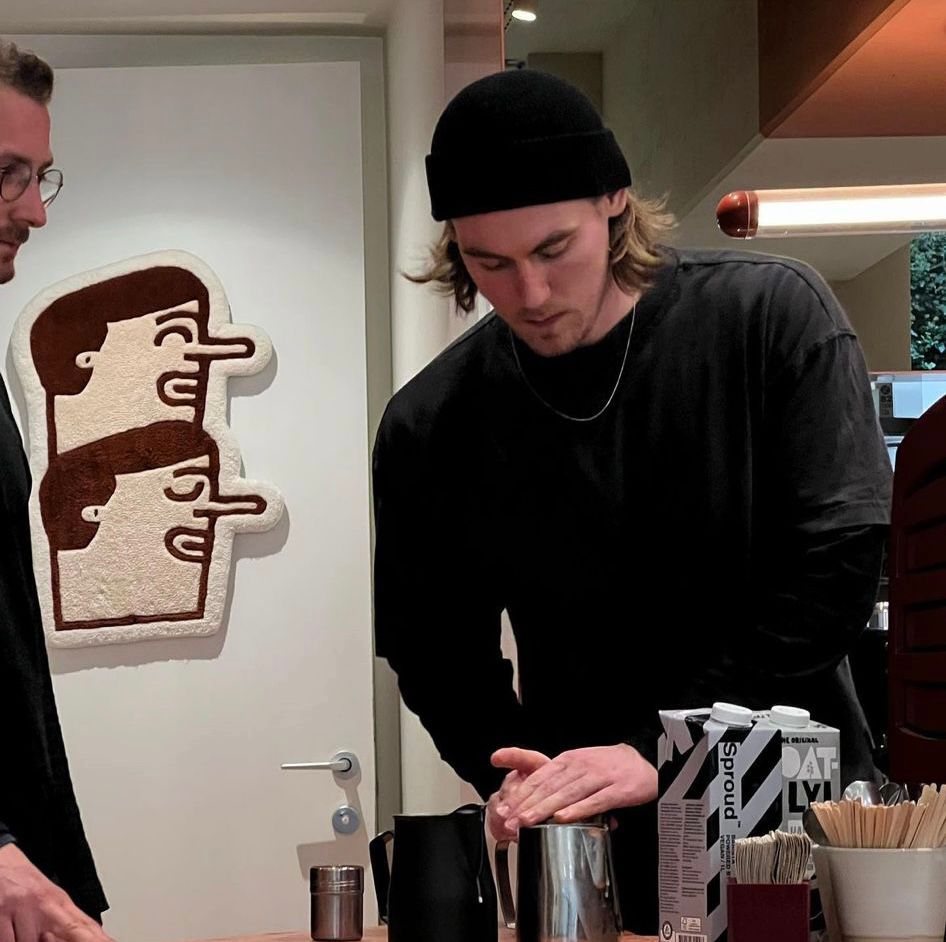 Dominik
Makes sure the coffee bar experience in both Brussels and Paris is not just good, but exceeding your expectations. 
Masé
📍 Paris Café
Ensures our customer Buddies in Paris get the best experience.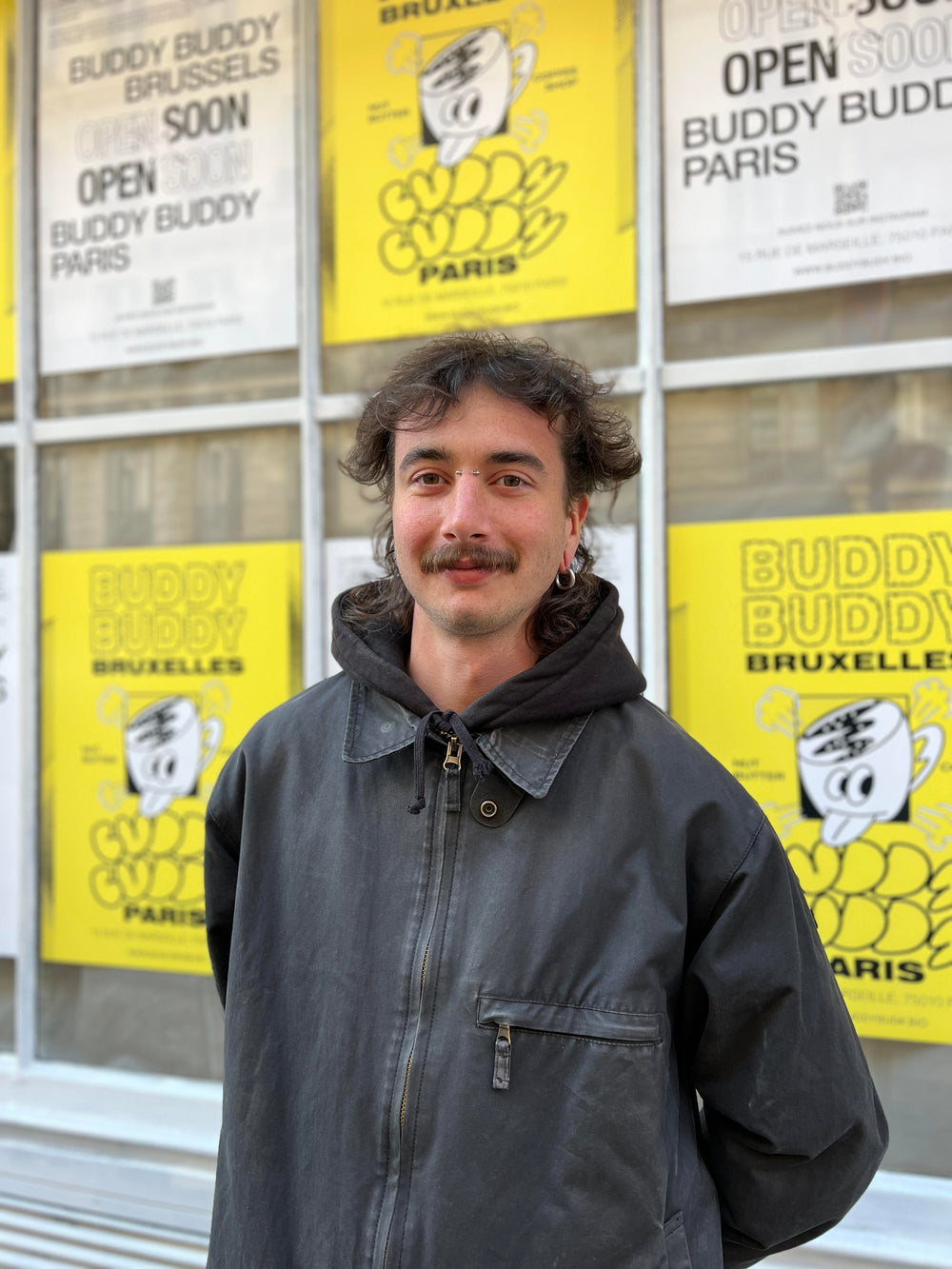 Matthias
📍 Paris Café
Our lead Buddy for specialty coffee excellence and barista training in Paris.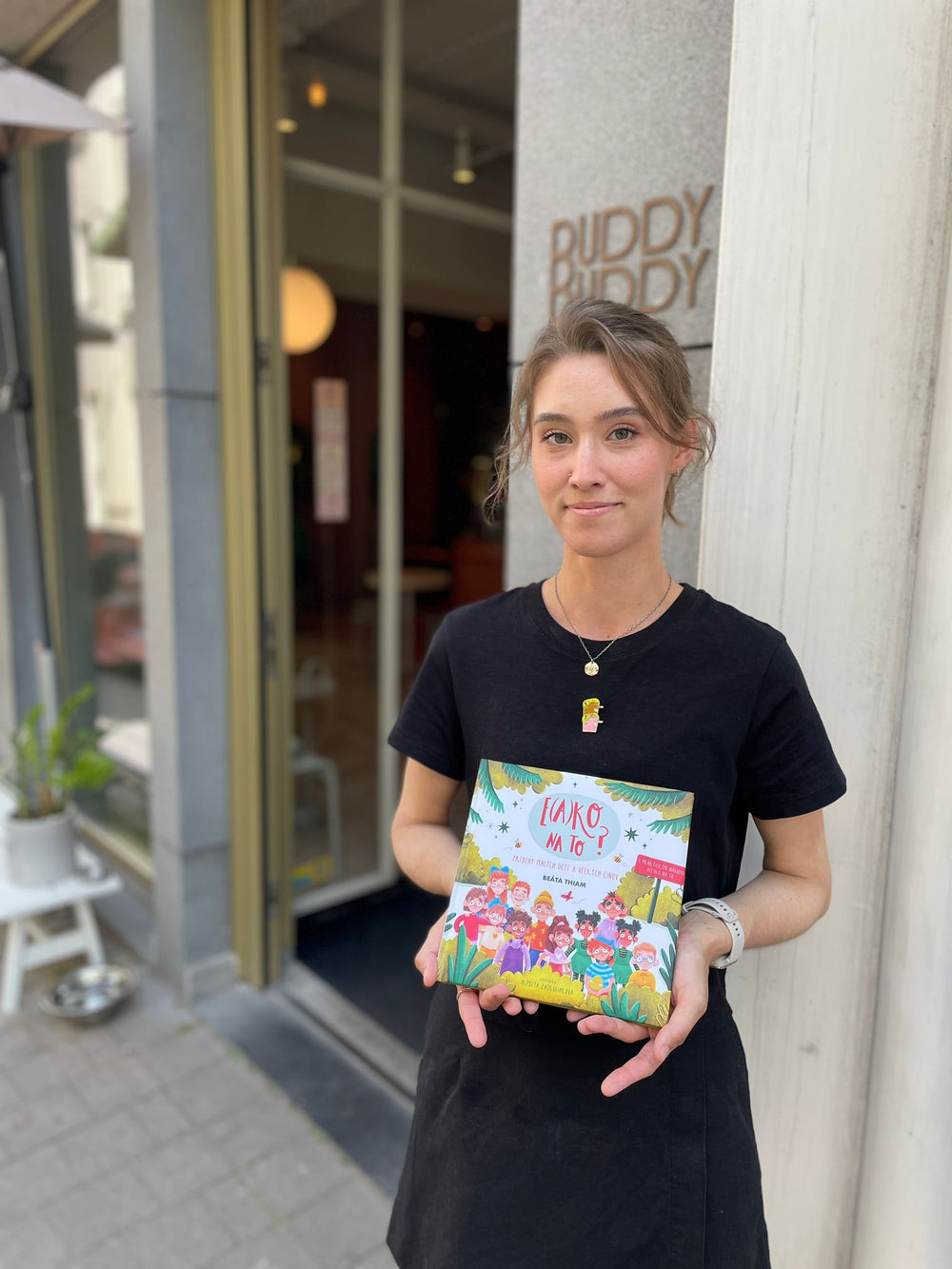 Alžbeta
📍 Brussels Café
Our Buddy in charge of operations and making sure everything runs smoothly in Brussels.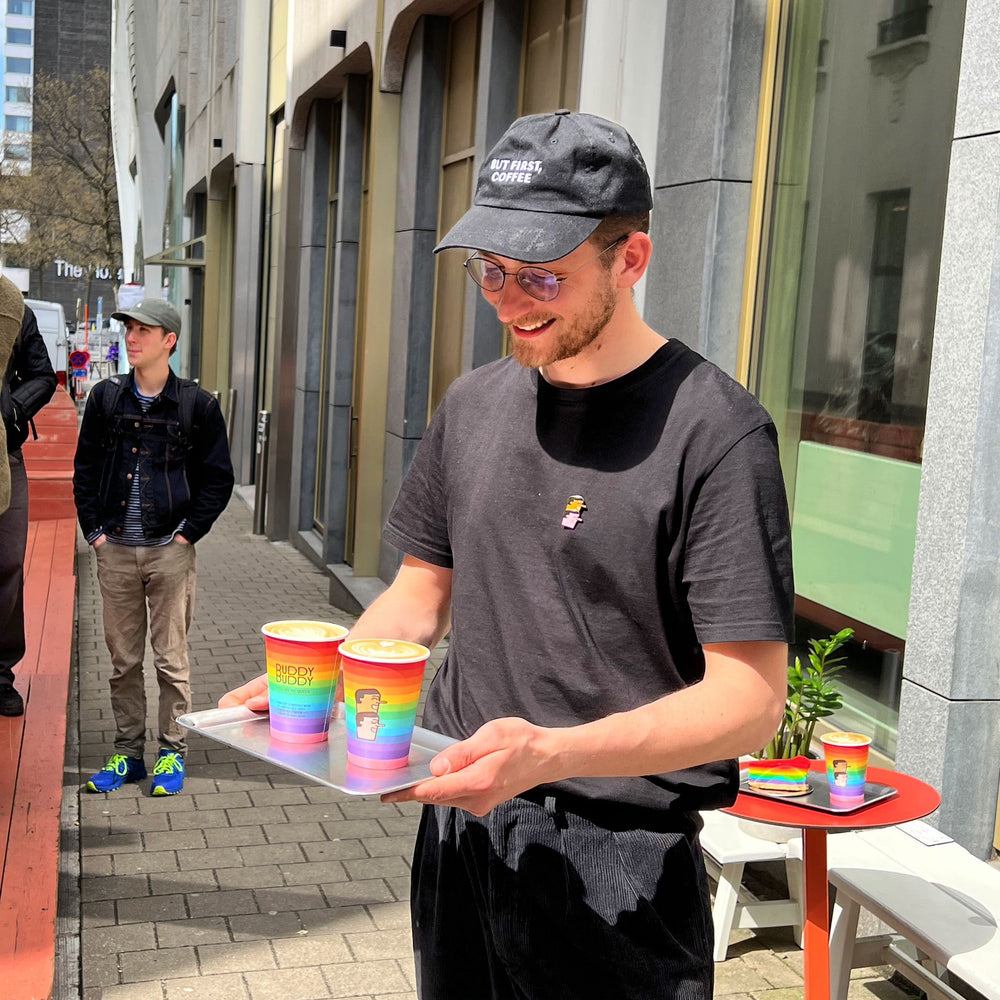 Noah
📍 Brussels Café
Our Buddy in charge of team leadership and specialty coffee excellence in Brussels.






OUR STORY
Established in January 2020, BUDDY BUDDY is the world's first nut butter coffee shop. 
Our cafés in Paris and Brussels blend our two passions - nut butters and specialty coffee. Here, guests can enjoy a variety of offerings, from signature drinks to coffee and pastries, each infused with our homemade nut butters, showcasing their infinite versatility.
Our commitment to quality is reflected in the careful crafting of our nut butters in our own atelier in Brussels, where we only use the highest quality organic ingredients. As a B-Corp certified company, sustainability guides our operations, influencing our choices from sourcing materials to production processes.
Beyond our cafés, our nut butters have reached a wider audience, available in over 500 retail locations across 10 countries, including notable stores like Harrods in London.
At BUDDY BUDDY, we're not just about serving great coffee and pastries; we're about creating an experience that centers around our passion for nut butters and specialty coffee. Whether you're visiting us in Brussels or Paris, you'll find a welcoming space where you can discover the unique flavors and uses of our artisanal nut butters.
OUR HUMBLE BEGINNINGS
BUDDY BUDDY is an independent family business, led by life partners Matt (from New Zealand) and Julien (from France), who share a passion for healthy living, nut butters, and specialty coffee.
After discovering that many of the nut butters available on the market were filled with added sugars, preservatives, and artificial ingredients, they set out to create a better option and make it a real experience through their nut butters coffee shops.
In 2016, Matt and Julien started hand-making small batches of nut butters in their kitchen, using only the highest quality organic ingredients. Word quickly spread about their delicious and healthy creations, and soon they were receiving requests from friends and family for more.
Encouraged by this positive response, Matt and Julien decided to turn their hobby into a business. They left their previous venture, invested their savings into the company, and set up a small nut butter atelier in Brussels.
With hard work, determination, and a commitment to using only the best ingredients, BUDDY BUDDY quickly became a hit with customers. As demand grew, Matt and Julien expanded their range of nut butters, all made with the same commitment to quality and taste.
In 2020, they opened their first café in Brussels, which quickly became a hub for the local community, offering nut butter-based signature drinks and food items, as well as specialty coffee.
Today, BUDDY BUDDY is a rapidly growing company, with plans for further expansion both in Belgium and internationally. Despite this success, Matt and Julien remain dedicated to their original mission: to create the healthiest, tastiest nut butters possible, using only the best and most sustainable ingredients.
OUR ATELIER
At BUDDY BUDDY, we take pride in crafting the finest and most nutritious nut butters available. Our small-batch process begins at our atelier in Brussels, where we source only the best quality organic nuts from trusted farmers. Our nut sources include French hazelnuts and almonds, in direct partnership with a farm located in the Lot-et-Garonne department, as well as Nicaraguan peanuts.
To ensure the best possible flavor, each nut is carefully roasted at our atelier. Once the roasting process is complete, we immediately crush the nuts into tiny pieces and mix them with other premium ingredients, such as spices or sweeteners. This entire process is done by hand to ensure that every jar of BUDDY BUDDY nut butter is of the highest quality.
OUR CAFÉS
Our cafés are more than just a place to grab a coffee. They are destinations for anyone who loves high-quality, organic nut butters. We serve specialty coffee along with a range of creative nut butter-based signature drinks and pastries. Each menu item is crafted with BUDDY BUDDY's nut butters, made in our atelier in Brussels with the finest organic ingredients.
In January 2020, we proudly opened the first nut butter café in Europe, just a few minutes' walk from the Apple Store in Brussels. In March 2023, we opened our second nut butter café in Paris. 
We are open from Monday to Sunday, 364 days per year, only closed on Christmas Day.
OUR PROMISE
We believe in building a business that gives back. We're not going to preach like we're perfect, but we remain committed to reducing our carbon footprint, working with like minded suppliers, being inclusive and increasing sustainability on all fronts.
There are many things we try to get right: we reject pesticides, we try to source the best quality organic nuts as close to our atelier as possible, hire as diversely as possible and support many charities financially and through volunteering. But there's always more to improve on, so we're not going to stop trying.
A nut butter is a spread made primarily from ground nuts such as almonds, hazelnuts, and peanuts. It is a versatile food that can be used in a variety of ways.
learn more
Discover our nut butters
We invite you to try our premium, organic, and natural nut butters. There's something for every buddy.
Shop all